Expanding Our Understanding of Domestic Violence
October is Domestic Violence Awareness Month, a time dedicated to validating and uplifting survivors and their experiences, and for advocating for behavioral, cultural, and systemic change to end violence.
Every day, nearly 20 people per minute, or 10 million individuals per year, are physically abused by an intimate partner in the United States. The prevalence of domestic violence makes it crucial, not only during October but all year round, that this issue is further discussed, understood, and addressed.
This year, with national attention captured by the story of Gabby Petito and the gripping new television show Maid, the nation is reexamining its collective understanding of domestic violence – both of how intimate partner violence exhibits itself, and whose experiences we recognize.
Coercive Control
According to Carla Brogoch, Legal Director of The Legal Project, "The widely accepted definition of domestic violence is that it is a pattern of behaviors used by one partner to maintain power and control over the other within an intimate relationship." Domestic violence can manifest in a wide array of harmful behaviors within a relationship, including isolation, stalking, financial abuse, emotional abuse, threats, intimidation, psychological abuse, gaslighting, sexual abuse, and physical violence. As such, survivors often experience abuse long before any physical altercations occur.
Yet today, domestic violence is still largely misunderstood. Harmful but pervasive cultural narratives about domestic violence minimize survivor experiences and can create barriers to survivors seeking or accessing the support they need to end cycles of abuse and violence. Some of these stereotypes include assumptions that the choice to leave an abusive relationship is easy, that help is readily available when sought, and that abusers are easily recognizable.
In addition, there remains a lack of training and education in the public and in the legal system about the less visible dynamics of domestic violence, recognition of power differentials, or how to handle situations in which self-defense, pre-emptive violence, or bi-directional violence (where violence is used by both partners in the relationship) are present.
Oftentimes, the same harmful stereotypes that influence the public's perception of a survivor also influences the judicial system's perception of a relationship. This often leaves victims and survivors of violence vulnerable to a lack of legal protection – or worse, further abuse and trauma – through the systems designed to protect them.
Expanding societal understanding of domestic violence and learning to identify signs of abuse requires more nuanced conversations about the coercive and controlling behavior that undergirds instances of overt physical and emotional violence, and how to allow space for a survivor to safely talk about the abuse they experience, even without signs of physical violence.
As Brogoch writes:
"Coercive control involves a strategy of psychological abuse that is often comprised of behaviors that are legal. This does not mean they are not abusive. It only means that it is very difficult within our current legal frameworks to address these behaviors for what they are. Even if a person is being abused by their partner in a way that is recognized by domestic violence experts as abuse, they might not be able to access criminal court intervention in their relationship because what their partner is doing is not actually against the law. Abusers become very good at 'toeing the line' and presenting themselves to the world as upstanding citizens, caring partners, and loving parents."
Contrasting Coverage
As Interior Secretary Deb Haaland, Abigail Echo-Hawk, and countless other Indigenous women, Black women, and other women and trans women of color have identified, media attention has historically overlooked the disproportionate levels of violence that Indigenous, Black and other women of color experience.
While Gabby Petito's case is indeed a tragedy, Indigenous women have been calling attention to the decades-long disturbing trend of Missing and Murdered Indigenous Women and Girls that have gone uncovered by local and national media, despite Indigenous women experiencing the highest rates of domestic violence and homicide per capita.
In Wyoming, where Gabby Petito was found, 710 Indigenous persons were reported missing according to a report funded by the Wyoming Division of Victim Services, with 57% of them women.
According to the Urban Indian Health Institute, Washington State ranks second highest in the nation for Missing and Murdered Indigenous Persons cases, at 98, with the city of Seattle rated first among cities nationwide with 45 cases, and Tacoma ranked seventh with 25.
As quoted by Naomi Ishikawa for the Seattle Times, journalist Mara Schiavocampo said, "This actually has real life implications for women of color. Why? This makes them less safe because perpetrators, predators, know that if you want to get away with murder, you seek the victim that no one is going to look for."
And as Brogoch writes:
"If the victim of abuse is part of a marginalized community, more avenues of coercive control open up to their abuser. An immigrant or undocumented victim might fear that calling the police or accessing the intervention of the court system will result in immigration consequences for them. A person who identifies as LGBTQIA+ may fear outing to their family, workplace, or the court system. Likewise, people of color may have genuine concerns with racism within the legal and policing communities.  Abusers are very good at harnessing these societal issues to enable them to further isolate and control their victims."
What We're Doing
The Washington State Women's Commission is committed to engaging in continued discussion about the real impact of domestic violence on women across Washington, removing barriers to access and increasing support for all women experiencing violence, and advocating to change cultural conditions that enable violence.
In accordance with HB 1320, the Washington State Women's Commission has been working with the Gender & Justice Commission during the months of September and October to develop recommendations relating to access to civil protection orders.
Accordingly, the Commission hosted a series of regional virtual meetings throughout the months of September and October to gather input from lawyers, community providers, and survivors on how to improve protection order proceedings for survivors. The vast majority of stakeholders and survivors agreed that coercive control needed to be given more weight in legal proceedings regarding domestic violence and protective orders.
In the words of one of the stakeholders that testified, "We know that in relationships and domestic violence relationships, it doesn't start out with the sexual assault. It doesn't start out with the strangulation or the stalking. It starts with the coercive control. And by not including it, what we're basically saying is that we're allowing survivors to experience extreme trauma, and it has to rise to a certain level before we'll even take it seriously. And there's just so much that can be prevented if courts really included that."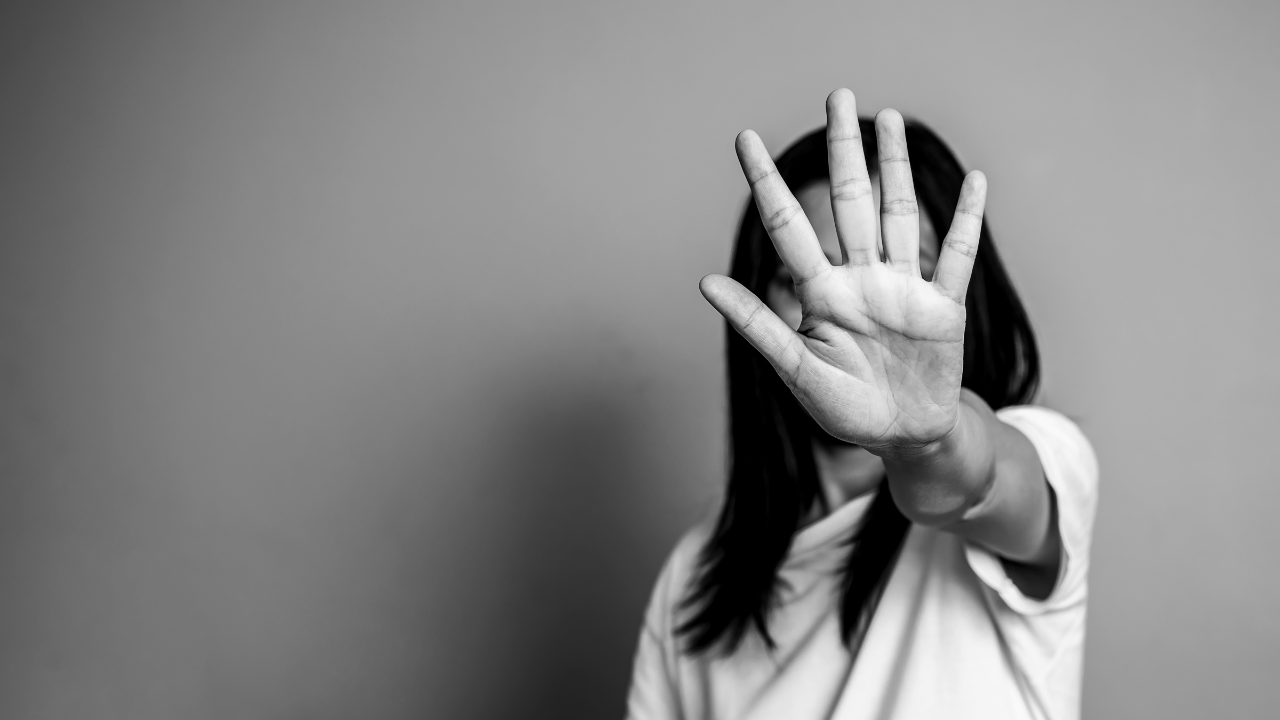 If you need help, please contact your local domestic violence program or call a confidential domestic violence hotline:
Read more about signs of coercive control and how its impact can exhibit in survivors and relationships:
Read more about what is being done to address inequities in domestic violence:  
Learn more about the work to raise awareness of Missing and Murdered Indigenous Women and Girls: