Getting to know Grace Yoo, our newly-appointed executive director
We asked newly appointed Executive Director of the Washington State Women's Commission, Grace Yoo, to answer a few questions to help the community to get to know her!
You can read about Grace's appointment, including her professional bio, here.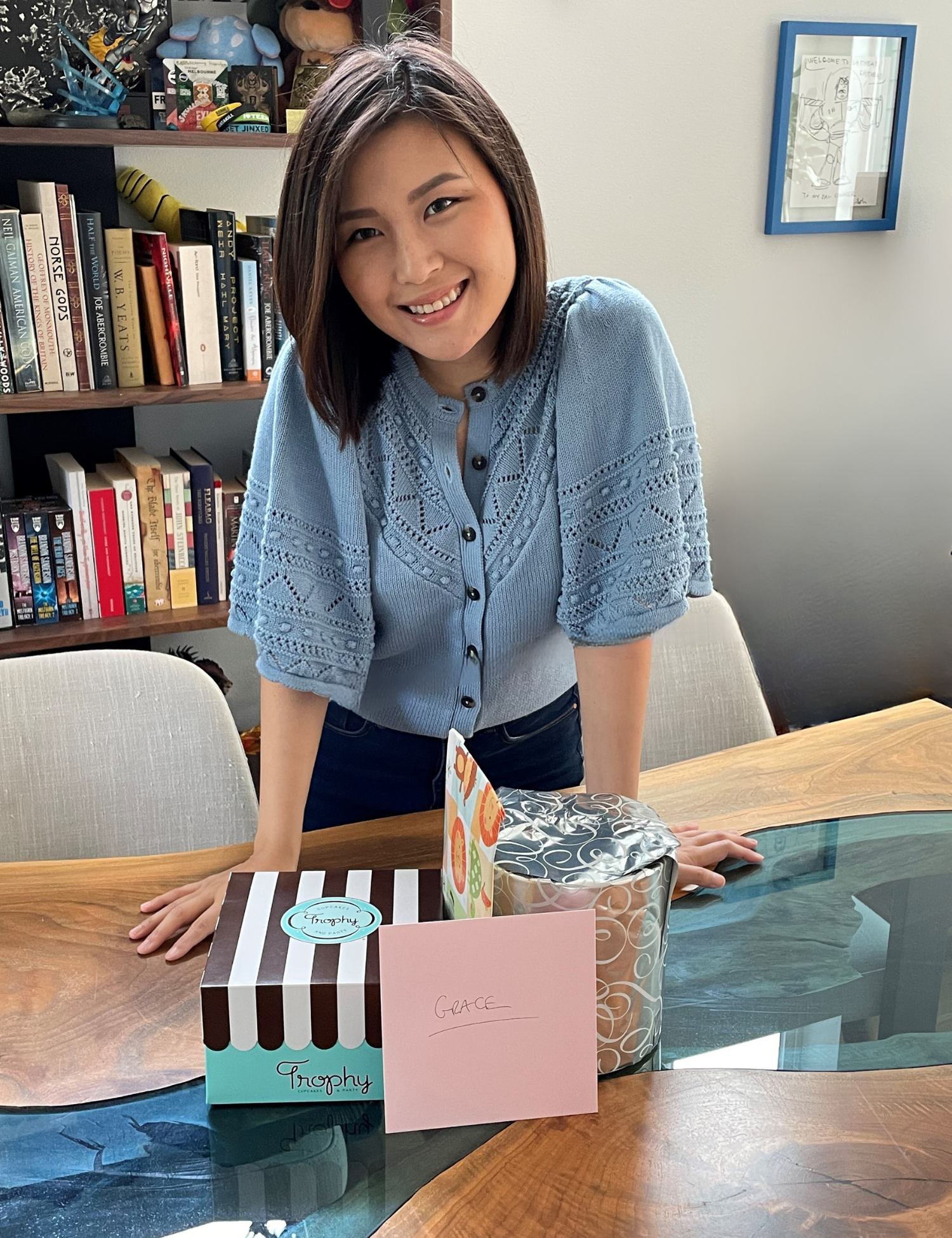 You've traveled & lived all over the world. Where is your favorite place you've ever been? Where do you want to go next?
During the pandemic I unexpectedly had an opportunity to live in Bogota, Colombia. The lush plant life, friendly neighbors, and tasty seafood cazuela soup made me fall in love. I'd love to explore more of the Middle East and visit Jordan, Oman, or Israel next.
After living and working in D.C. and abroad for so much of your career, what made you want to move to Washington state?
Some of my happiest childhood memories are from Washington, picking berries on the way to school as a second grader in Edmonds. When I wanted to transition from a nomadic life as a diplomat to putting down roots and finding community, I couldn't think of anywhere else I'd rather be.  I'm proud to say that I live in the "better Washington" now. 

Name a woman who has inspired you…
In your life?
My grandmother, Soon-ja Lim. She came of age during the Japanese occupation of Korea, survived WWII and the Korean War, and went on to study fashion, move to Canada, and even become the community bowling champion in Toronto. Her unwavering grace and composure throughout the ups and downs of life is an inspiration. One of the things I admire most about my grandma is the strong female friendship she shared with her best friend for more than 70 years.
In history?
Perhaps history in the making? Christiana Figueres was the UN Executive Secretary for Climate Change during the Paris Agreement negotiations. Her book, The Future We Choose, inspired me to join U.S. climate envoy John Kerry's team ahead of COP26 in Glasgow a few years ago, and remains one of the reasons I am passionate about climate action today.
In pop culture?
The women of the National Women's Soccer League! I'm looking forward to the next OL Reign match against Angel City on May 27! I recently watched the HBO documentary about Angel City and loved learning about the visionary women owners and investors opening a new chapter for women in professional sports. Go Reign!
What makes you the most excited about your new role as Executive Director of the Washington State Women's Commission?
I'm most excited by the opportunity to meet and hear directly from communities of women throughout the state. Our state is enriched by the wide range of perspectives, contributions, and lived experiences of Washington women, and I'm eager to identify and drive impact that benefits women and girls of all walks of life. 
What is your song of the summer? 
"In the Sun" by She & Him is one of my favorites, and I always love listening to "Dog Days Are Over" by Florence + the Machine with the windows down in my car.