Plenary Public Meeting - October 22, 2021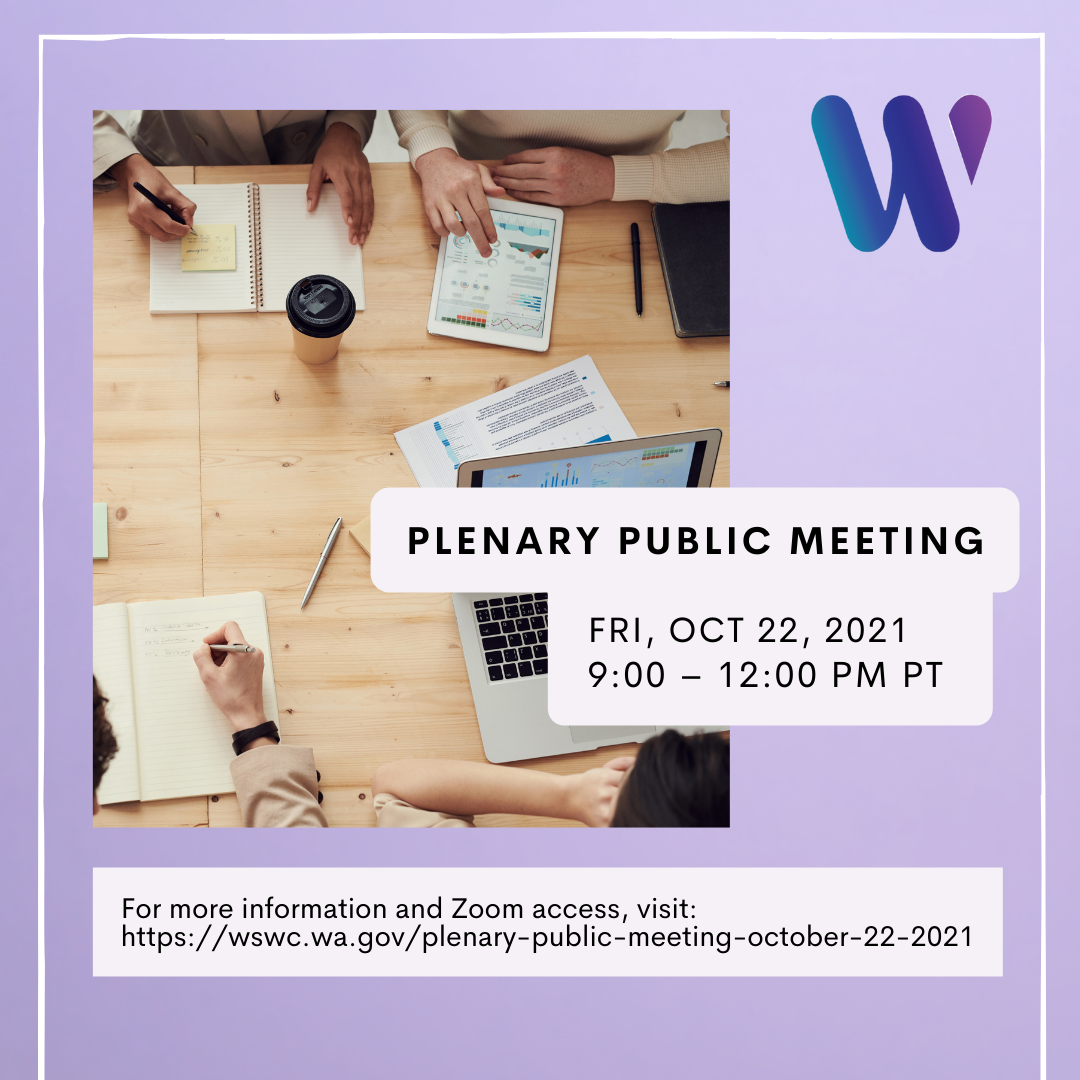 The Women's Commission will convene its next Plenary Public Meeting on Friday, October 22nd, from 9:00 AM to 12:00 PM. Based on guidance from the Department of Health related to the Coronavirus (COVID-19) response and in accordance with Governor Proclamation 20-25.8, the meeting will be held remotely via Zoom video conference call. A dial-in option will also be available for those who are unable to access the meeting electronically. 
This is a barrier-free event. Requests for accommodations, including translation or interpreter services, should be made to kate.sowers@wswc.wa.gov. 
Event date:
October 22, 2021 -

9:00am

to

12:00pm